Operations Associate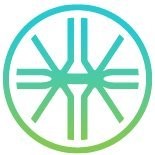 Elegen
Operations
San Carlos, CA, USA
Posted on Wednesday, May 17, 2023
Elegen is blazing a path towards a biology-based economy with a highly innovative approach to DNA synthesis that delivers an industry leading length of 7kb in 7 business days with a 99.999% per base accuracy. Our multidisciplinary team of best-in-class biologists, chemists, hardware, and software engineers apply cutting-edge technologies and methods to solve critical bottlenecks in synthetic biology workflows to help our customers in pharma, biotech, agbio, and biomanufacturing streamline their work and realize the full potential of programmable biology.
We are seeking a highly motivated Lab/ Operations Associate who thrives in the startup environment to support Elegen's growing team and our commercialized products. As part of our operations team, you will support all things related to supply chain, logistics, general facilities, lab support, and environmental health & safety (EH&S)
This is a rare and exciting opportunity for a highly motivated self-starter to join a uniquely innovative, rapidly moving, high impact start-up. In addition to taking on a big responsibility, you will help us establish a strong culture of mutual respect, integrity, and collaboration while working alongside some of Silicon Valley's best scientists, engineers, and professionals.
Essential Responsibilities:
Supply Chain & Logistics:

Maintain stocks and order stocked inventory materials for the Production team responsible for synthesizing the company's commercial products.
Maintain stocks and order stocked inventory materials for R&D teams responsible for developing future products in the pipeline.
Actively maintain and manage company's Stocked Inventory Master List
Actively track lots and expiry dates for critical reagents used for both Production and R&D teams.
Ability to forecast critical stocked materials for both the Production and R&D teams, including the scheduling of standing orders with external supply vendors.
Receive and log inventory orders via NetSuite.
Complete weekly cycle counts for stocked inventory materials for both Production and R&D teams, ensuring no stock-outs for business continuity.
Familiarity with common plastics and reagents used within Life Sciences industry to source alternatives as needed.
Partner with finance/ accounting and external vendors to resolve any discrepancies for stocked inventory orders.
Partner with finance/ accounting to resolve any discrepancies and fulfill outgoing customer shipments via NetSuite.
Partner with internal sales team regarding any customer package issues and relay tracking information as needed.
Generate Customer Shipment Manifests and FedEx Shipping Labels for all outgoing customer shipments.
Coordinate with internal Production team to schedule FedEx pickups/ drop-offs, including packing of all customers outgoing shipments.
Maintain stocks and order shipping and packing supplies as needed.

General Office Support/ Facilities:

Maintain stocks and order kitchen, office, and facilities supplies.
Receive all supplies and stock areas as necessary.
Order and coordinate delivery of employee lunches on a biweekly basis
Manage and schedule service requests with external vendors as needed (e.g., janitorial, HVAC, electrical, etc.)

Lab Support & EHS (Environmental Health & Safety):

Manage lab equipment which includes equipment ordering, tracking, and logistics.
Maintain and log new lab equipment into Equipment Inventory Master List
Asset tag and asset track new capex instruments
Schedule all equipment service requests (preventative maintenance), and equipment repairs with external vendors in a timely manner to ensure no disruption for both Production and R&D workflows.
Manage and maintain service contracts for all critical lab equipment used for both Production and R&D workflows.
Manage external service vendors for chemical waste, biohazardous waste, and lab coat laundering services.
Essential Candidate Profile:
2+ years of Life Sciences and inventory management experience required.
2-4 years of customer service experience required.
Basic understanding of commonly used plastics and reagents in the Life Sciences industry preferred.
Ability to lift approximately 30-50 lbs regularly.
Have strong communication skills and experience working with various external supply and equipment vendors.
Experience with excel, procurement systems, and NetSuite preferred.
Ability to multitask, enjoys the start-up environment (being the jack/ jill of all trades).
Highly organized and ability to prioritize overall workload, resourceful/ problem solver, and exudes strong time management skills.
Ability to work independently and in a team environment.
Preferred Candidate Qualifications:
BS degree in Life Sciences preferred.
2+ years of customer service experience required.
Experience in a warehouse setting or some form of inventory management experience.
Experience using excel, and procurement systems to manage inventory.
1-2 years of shipping and receiving.
Salary and Benefits:
The annual base salary compensation for this role, if based in California is: $74,000 - $113,000. Compensation may be different in other locations. Final compensation also includes bonus, equity and benefits. Specific offer packages are determined by multiple factors, including candidate skill, experience, expertise, and location.
✓ Healthcare ✓ Dental ✓ Vision ✓ Learning Allowance
✓ 401K ✓ Flexible PTO ✓ Short Term Disability ✓ Fitness Allowance
Founded and led by Dr. Matthew Hill and located in San Carlos, CA, Elegen is well-capitalized by top life science investors, including Andreessen Horowitz, 8VC, and KdT. The company is advised and staffed by leading biotechnology scientists and entrepreneurs, including Dr. Marc Unger, inventor of the Nanoflex™ valve, and former CSO of Fluidigm. Dr. Hill has a PhD from Stanford and a proven track record of advancing innovative technologies from invention to commercial success. Over eight years in his previous role as VP of R&D at a leading molecular diagnostics company, he co-invented and launched five precision molecular diagnostic products, including a best-in-class noninvasive prenatal test used by millions. These products earn more than $350 million per year in revenue and enabled an IPO.