Talent Acquisition Partner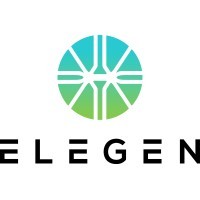 Elegen
Job Functions:
People & HR
Employment Types:
Full-time
Locations:
Remote; Seattle, WA, USA; Oregon, USA; Nevada, USA; Utah, USA; Arizona, USA; California, USA
Elegen is blazing a path towards a biology-based economy. Through unique insight and innovation Elegen can produce DNA in ≤1 week that is 10x longer and 20x more accurate than any available methods, letting scientists everywhere streamline and accelerate their work.
We are seeking an experienced talent acquisition professional to manage the full lifecycle of our recruiting process.
This is a rare and exciting opportunity to establish yourself as a talent advisor and recruiting expert at a fast moving, very high impact start-up.  In addition to helping to build the Elegen team, you will help us nurture a strong culture of mutual respect, integrity, and collaboration while working alongside some of Silicon Valley's best scientists and engineers.
Essential Responsibilities:
Collaborate with managers to define position requirements, develop job descriptions.

Define and execute a sourcing strategy for each position (database searches, advertising, social media, targeted events).

Design and manage the overall candidate experience: Engagement of both active and passive candidates Candidate screening Facilitation of interview, selection and offer process Reference checks Onboarding coordination

Track and analyze key recruiting metrics.

Ensure compliance with relevant employment laws and regulations.

Collaborate to help scale Talent Acquisition at Elegen.
Essential Candidate Profile :
3+ years of work experience as a Recruiter in the Life Sciences or related field
Familiarity with HR databases, applicant tracking systems and candidate management systems
Confident in various forms of active outreach and networking (email, warm calls, messaging campaigns, academic/career development centers)
Direct experience with various selection processes (video interviewing, phone interviewing, etc.)
Ability to understand, communicate and adapt key messages about the company's mission and vision according to the interests of potential candidates.
Demonstrated communication, interpersonal, organizational and time management skills
Comfortable making decisions independently
Preferred Candidate Qualifications:
Bachelor's Degree in Human Resources, Business Administration, or related field
Previous startup experience.
Self-starter with ability to resolve ambiguity to achieve good outcomes