Production Manager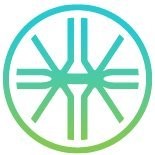 Elegen
Product, Operations · Full-time
San Carlos, CA, USA
Posted on Friday, April 1, 2022
Elegen is blazing a path towards a biology-based economy. Through unique insight and innovation Elegen can produce DNA in ≤1 week that is 10x longer and 20x more accurate than any available methods, letting scientists everywhere streamline and accelerate their work.
We are seeking a pragmatic, effective Production Manager to become one of the founding members of our production team, supporting development of our revolutionary gene synthesis technology. The successful candidate will be responsible for production operations in our production facility, including management of the production team.
This is a rare and exciting opportunity for a highly motivated team leader looking to join a uniquely innovative, rapidly moving, high impact start-up.  In addition to taking on the challenges of managing our production team, you will help us establish a strong culture of mutual respect, integrity, and collaboration while working alongside some of Silicon Valley's best scientists and engineers, and professionals.
Essential Responsibilities:
Lead production operations for gene synthesis.In partnership with the R&D team, implement new processes in production. Set throughput, cost, and quality goals for production operations. Streamline and optimize production processes. Communicate status to senior management.

Manage and grow the production operations team.Hire, train, and support production personnel. Develop workflow policies and procedures to improve efficiency without compromising quality or safety.
Essential Candidate Profile :
2+ years of experience production leadership in life science.
Experience with automated liquid handling instrumentation.
Experience with new process implementation and operational scaling.
Pragmatic, flexible problem solver.
Strong track record of production excellence.
Preferred Candidate Qualifications:
Startup experience.
Good network of production personnel.
Elegen is an equal opportunity employer.