Research Scientist in ML / NLP (All Ranks)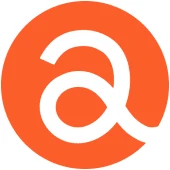 Abridge
Software Engineering, Data Science
Remote
Posted on Tuesday, July 11, 2023
Health care is all about conversations, with over 2B spoken conversations each year between patients and their care teams in just the United States. However, people forget up to 80% of those conversations, leading to worse patient outcomes. And doctors are burning out writing notes in their EMRs instead of focusing on their patients. That's where Abridge comes in — our audio-based standalone and integrated solutions record and summarize medical conversations, anywhere care happens.
From transcribing medical conversations to delivering key takeaways, our trailblazing work in machine learning research makes the Abridge experience possible. We're currently looking to hire research scientists with experience in machine learning and natural language processing. The ideal candidate will bring technical mastery, fluency with foundation models, genuine interest in the medical domain, and strong critical thinking skills to the role. At Abridge, all of our ML work has a strong research component, and all of our research scientists contribute directly to real products that impact the lives of doctors.
What You'll Do:
Advance the state of the art in medical NLP, in areas including conversation summarization, evidence extraction, outcome prediction, evaluation techniques, and experimentation.
Actively contribute to the wider research community by sharing and publishing original research
Help to define important problems, identify appropriate baselines, develop state-of-the-art methods, and ship them into production.
Dial deeply into real-time feedback from clinicians to guide further refinements and innovations
Be results-oriented in the face of ambiguous problems and uncertain outcomes
What You'll Bring:
Strong research background, as demonstrated through papers and a graduate degree (MS or PhD) in Electrical Engineering, Computer Sciences, Mathematics, or equivalent experience.
High-impact publications at peer-reviewed AI conferences (e.g. *CL, NeurIPS, ICML, ICLR).
Significant real-world impact, as demonstrated through open source contributions and deployed technology.
Strong programming skills with proven experience crafting, prototyping, and delivering machine learning solutions into production.
Experience with deep learning libraries (e.g. PyTorch, Jax, Tensorflow) and platforms, multi-GPU training, and statistical analyses of observational and experimental data.
Why work at Abridge?
Be a part of a trailblazing, mission driven organization that uses audio as the wedge to improve the healthcare delivery experience
Unlimited PTO, plus 12 national holidays
Comprehensive and generous benefits package:100% coverage of employee medical, dental and vision 75% coverage for dependent medical, dental and vision 401k program- 16 weeks paid parental leave, for all employees
Flexible working hours — we care more about what you accomplish than what specific hours you're working
Remote work environment
Equity for all new employees
Generous equipment budget for your home office setup ($1600)
Opportunity to work and grow with talented individuals, and have ownership and impact at a high growth startup.
Plus much more!
Life at Abridge
At Abridge, we're driven by our mission to bring understanding and follow-through to every medical conversation. Our culture is founded on doing things the "inverse" way in a legacy system—focusing on patients, instead of the system; focusing on outcomes, instead of billing; and focusing on the end-user experience, instead of a hospital administrator's mandate.
Abridgers are engineers, scientists, designers, and health policy experts from a diverse set of backgrounds—an experiment in alchemy that helps us transform an industry dominated by EHRs and enterprise into a consumer-driven experience, one recording at a time. We believe in strong ideas, loosely held, and place a high premium on a growth mindset. We push each other to grow and expose each other to the latest in our respective fields. Whether it's holding a PhD-level deep dive into understanding fairness and underlying bias in machine learning models, debating the merits of a Scandinavian design philosophy in our UI/UX, or writing responses for Medicare rules to influence U.S. health policy, we prioritize sharing our findings across the team and helping each other be successful.
Abridge is an equal opportunity employer. Diversity and inclusion is at the core of what we do. We actively welcome applicants from all backgrounds (including but not limited to race, gender, educational background, and sexual orientation).