Senior UX Designer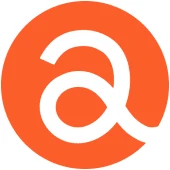 Abridge
Design
Remote
Posted on Thursday, June 29, 2023
Health care is all about conversations, with over 2B spoken conversations each year between patients and their care teams in just the United States. However, people forget up to 80% of those conversations, leading to worse patient outcomes. And doctors are burning out writing notes in their EMRs instead of focusing on their patients. That's where Abridge comes in — our audio-based standalone and integrated solutions record and summarize medical conversations, anywhere care happens.
About the role:
We are looking for a mission-driven designer with a researcher mindset and hands-on experience building and shipping digital products and services. As a designer at Abridge, you would work within a small, intrepid team of engineers, researchers, and creatives to:
Understand and empathize with the needs of doctors, patients, and other users in the healthcare ecosystem,
Explore new ways of interacting with user- and AI-generated content, and
Shape your insights into compelling mobile and web experiences that break free from the stale paradigms of modern healthcare technology.
What you would do:
Support our interdisciplinary, all-remote product delivery team by quickly assembling and conducting research studies with Abridge's numerous pilot users.
Prepare our clinician products for self-serve sign-up, by crafting delightful onboarding experiences that welcome new users and keep them engaged over time.
Combine your research insights with analytics to identify trends and quickly iterate on ideas.
Create a full range of design artifacts to communicate the purpose and functionality of new product features (e.g. user flows, wireframes, prototypes, and production ready UIs).
Ensure our products comply with accessibility standards (e.g. WCAG 2.2).
Contribute to Abridge's expanding design system and component libraries.
Who you are:
You have 5+ years of experience designing and shipping digital products (web & mobile).
You hold a bachelor's or master's degree in design (or related field).
You know your way around standard design tools (e.g. Figma) in your sleep, but you're just as happy with a stack of post-its or a whiteboard marker.
You are comfortable embracing ambiguity and energized by fast-paced environments.
Your passion for design extends beyond the UI into the systems and services that support the visuals. Clear information architecture is non-negotiable to you.
You have experience selecting and using common UX research methodologies (e.g. contextual inquiry, card-sorting, think-aloud protocols), and tools (e.g. usertesting.com).
You're an empathetic communicator with a broad toolkit, and know how to get your points across.
Whether you've worked in healthcare or engaged with it as a patient or caregiver, you quickly find yourself getting fired up when offered the chance to change it for the better.
Bonus points if you have experience in designing for generative AI content!
Life at Abridge
At Abridge, we're driven by our mission to bring understanding and follow-through to every medical conversation. Our culture is founded on doing things the "inverse" way in a legacy system—focusing on patients, instead of the system; focusing on outcomes, instead of billing; and focusing on the end-user experience, instead of a hospital administrator's mandate.
Abridgers are engineers, scientists, designers, and health policy experts from a diverse set of backgrounds—an experiment in alchemy that helps us transform an industry dominated by EHRs and enterprise into a consumer-driven experience, one recording at a time. We believe in strong ideas, loosely held, and place a high premium on a growth mindset. We push each other to grow and expose each other to the latest in our respective fields. Whether it's holding a PhD-level deep dive into understanding fairness and underlying bias in machine learning models, debating the merits of a Scandinavian design philosophy in our UI/UX, or writing responses for Medicare rules to influence U.S. health policy, we prioritize sharing our findings across the team and helping each other be successful.
Abridge is an equal opportunity employer. Diversity and inclusion is at the core of what we do. We actively welcome applicants from all backgrounds (including but not limited to race, gender, educational background, and sexual orientation).